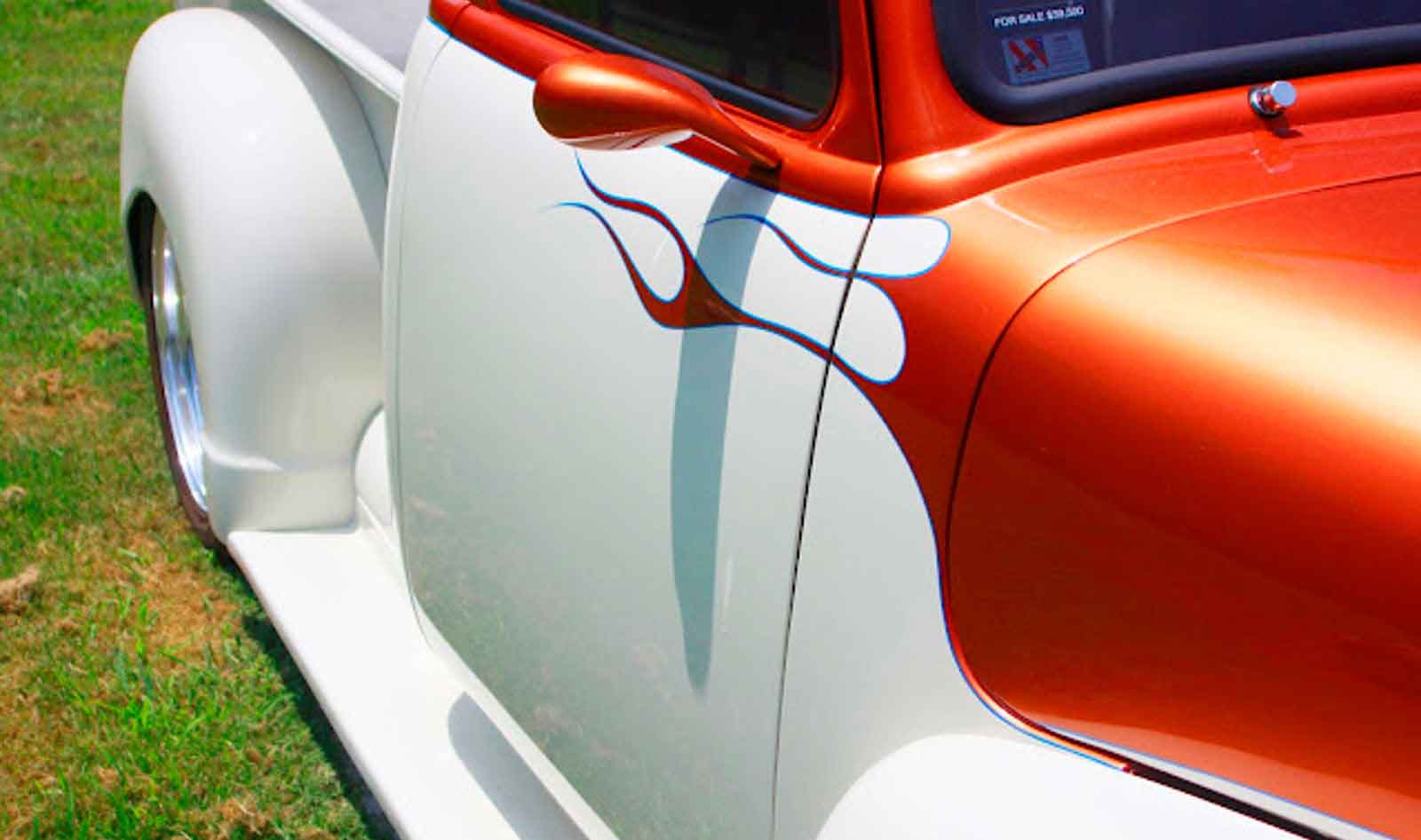 ---
Express yourself with our Custom Cars and Bike Services.
While much of our work is more practical, we take great pride in our creative custom jobs on both cars and motorcycles. Our founders, Lance Ramsey and Reid Millikan both developed their automotive skills by building street rods. Thanks to their "custom" roots, our tradition of creating unique cars and motorcycles continues to this day.
Born to be wild.
Here in Canton, Atomize can bring your vehicle back to looking factory-new after an accident or years of wear and tear. But what if you want it to look better than it did when it rolled off the assembly line? Then, put our highly-skilled professionals, cutting-edge technology and paint products to the test. Let us help you create the custom car or bike of your dreams and one that makes a profound statement about you, its driver. From more noticeable colors to added racing stripes or even something more eccentric, one thing is for sure. if you can imagine it, we can make it a reality.
Helping you imagine it before you drive it.
At Atomize, we'll work directly with you to make your dreams a reality. Once we've listened to you express your ideas, we'll create a hand-drawn design of the potential finished product for your review. This rendering will then be used as a blue print in the customization process and, when complete, we'll also give you the rendering as yours to keep. Finally, we'll apply your personalized images using paints from the world's leading automotive refinishing manufacturers for a perfect finish.
For more information about our custom car and motorcycle custom services, feel free to contact us to start an estimate today. You can also check out our Custom Gallery as well.
---